All items shown below belong to a permanent collection, are not held on consignment, and are not for sale.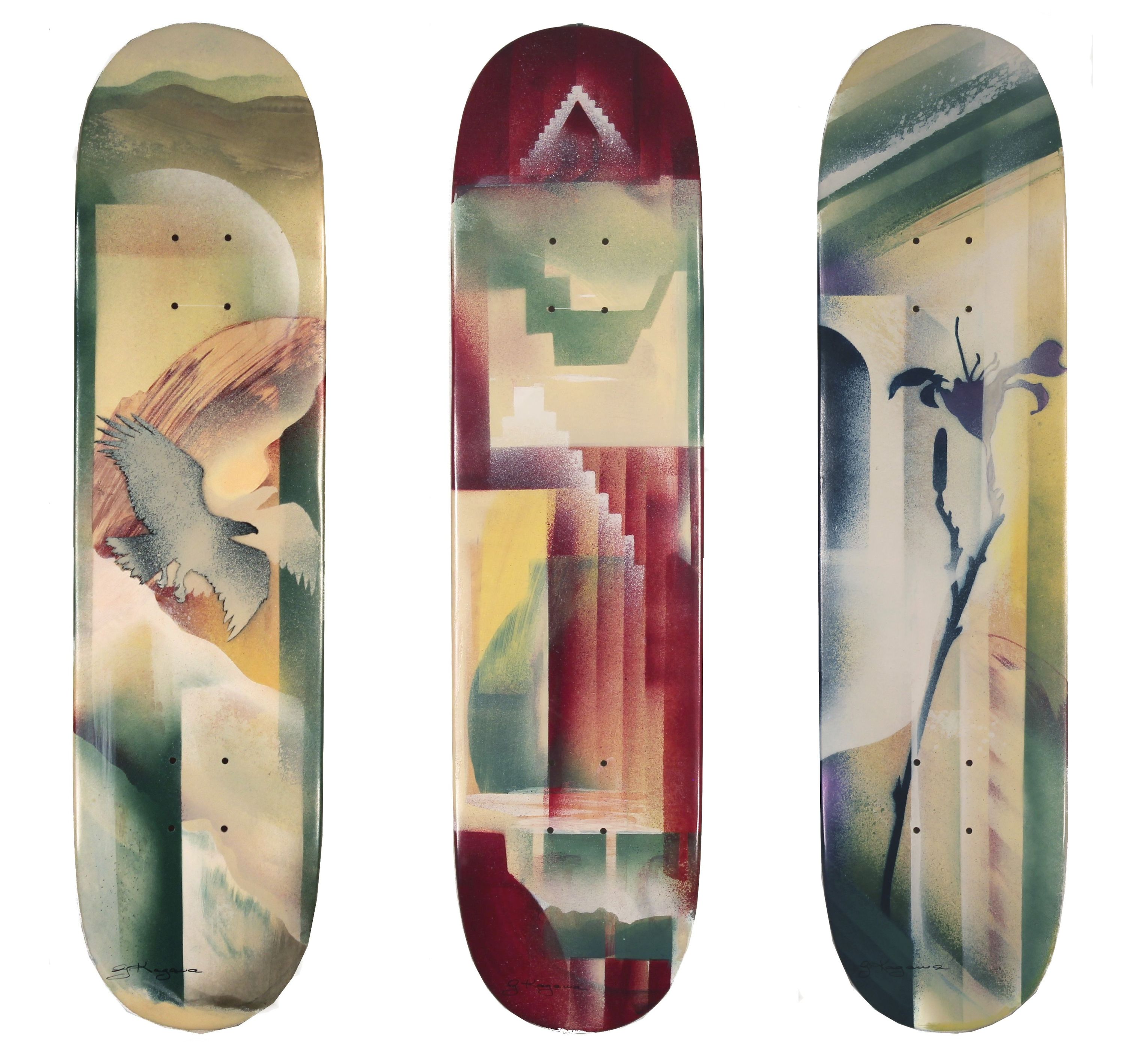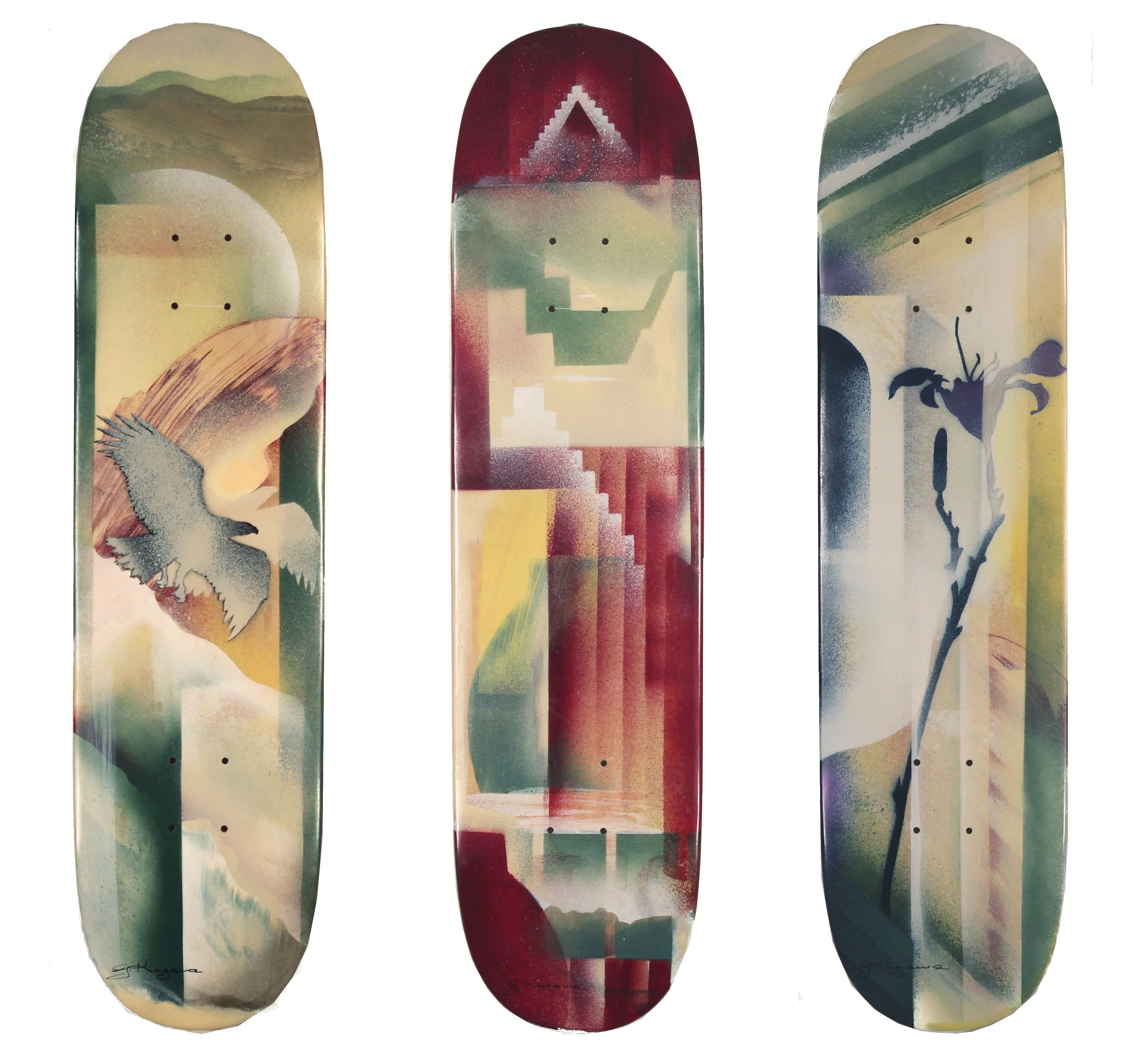 Gloria Kagawa
Gloria Kagawa is an established printmaker, painter and mixed media artist who has exhibited in numerous solo and group exhibitions across North and South America, Europe and Asia. Her professional art practice began in 1982 after earning an Honours B.A. in Fine Arts at the University of Waterloo. Kagawa's works are in public, private and corporate collections across the world.
From left to right:
Flying High - stencil and airbrush
Pyramid - stencil and airbrush
Awesome Blossom - stencil and airbrush
More Art by Gloria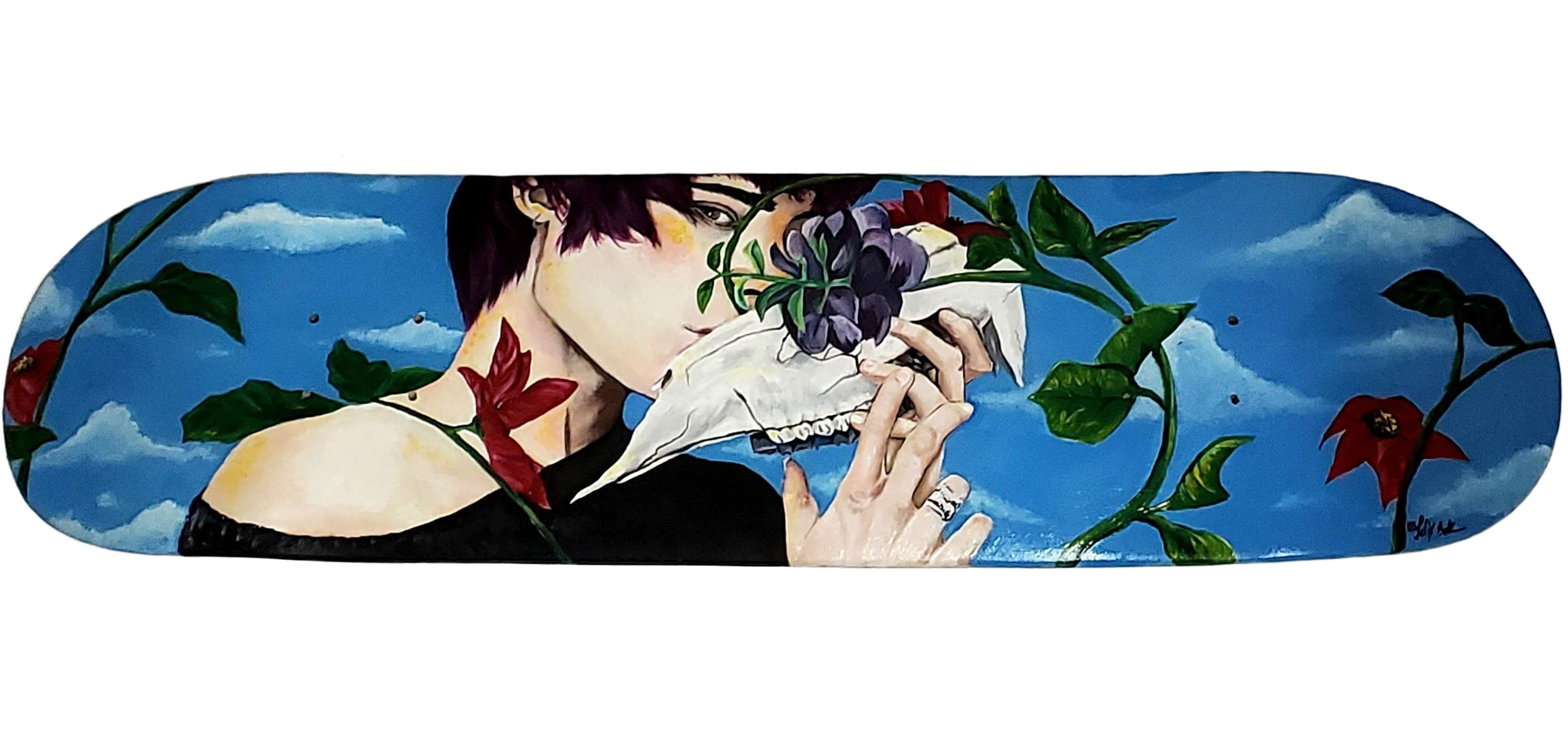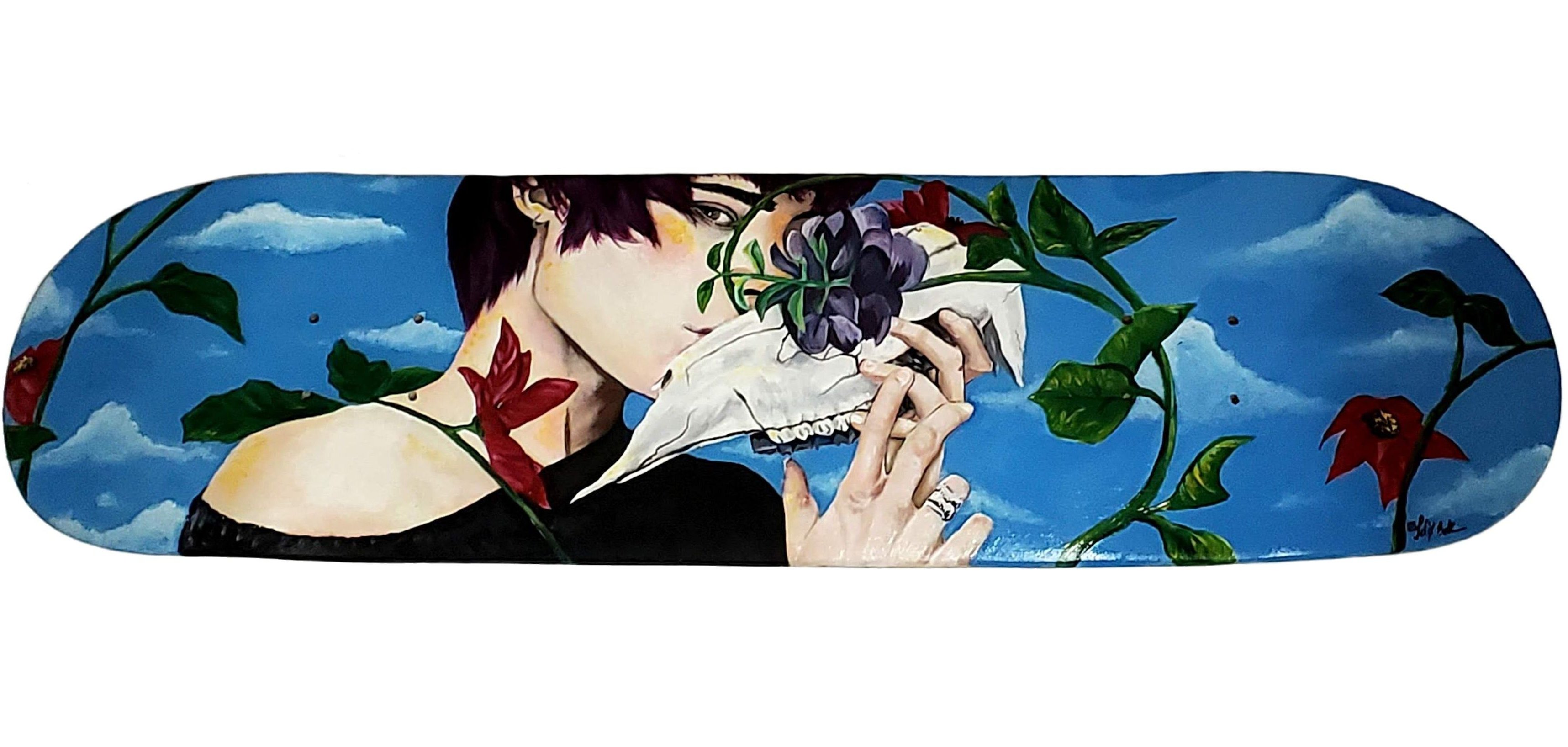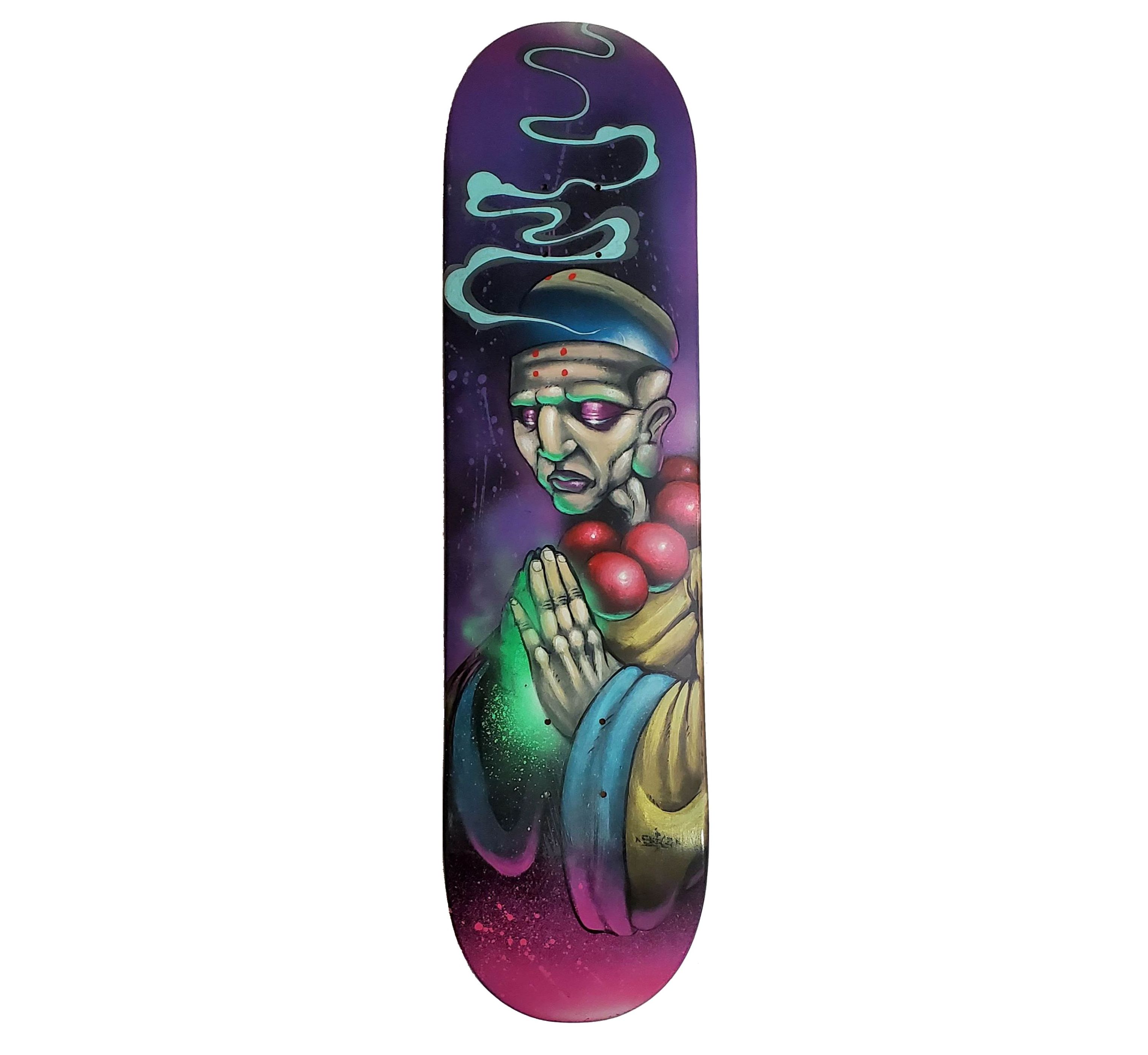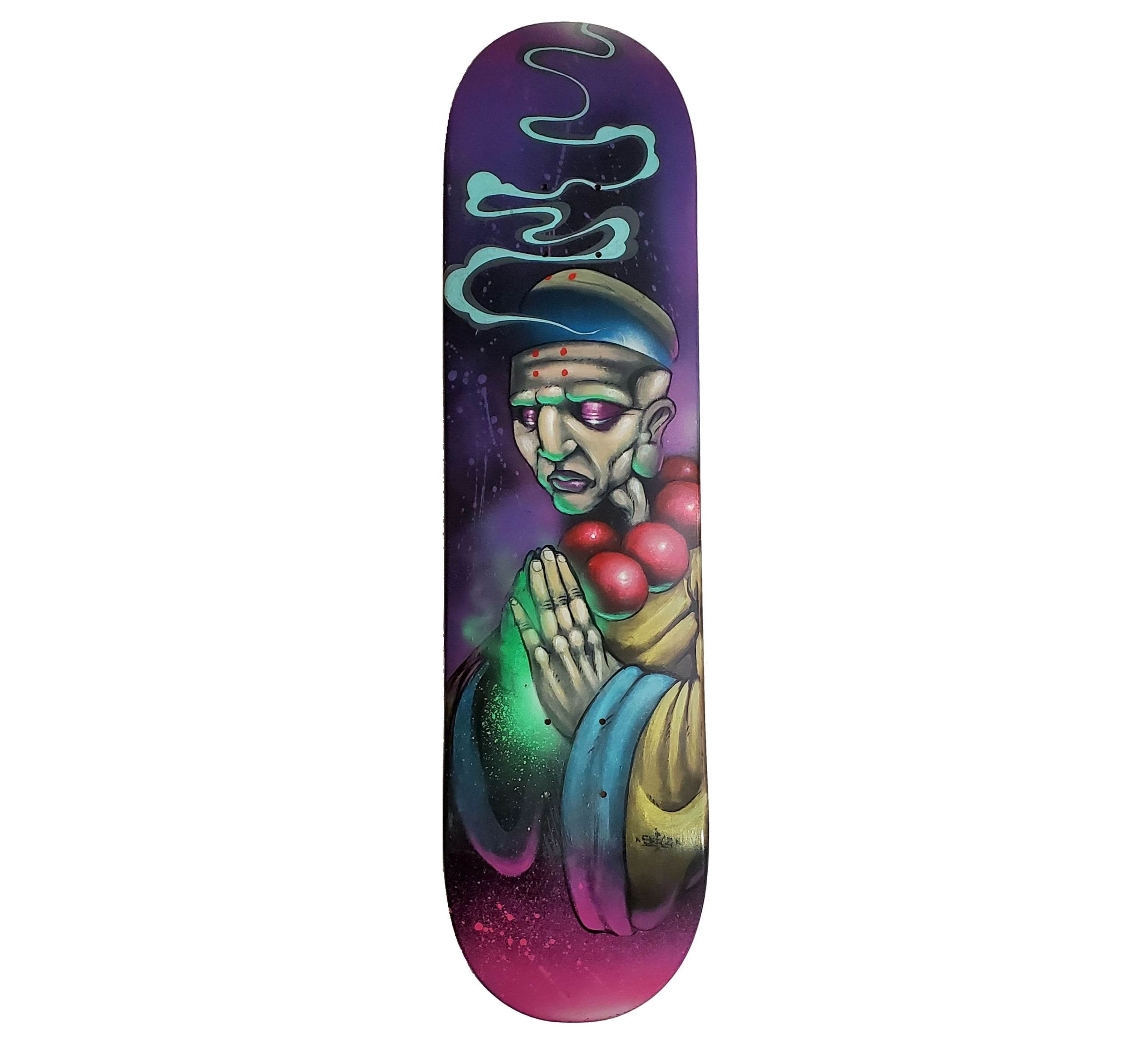 Skilz
@joeskilz52 - "A Blind Monk's Pondering Tales" by Skilz, an extraordinarily talented muralist and grafitti artist.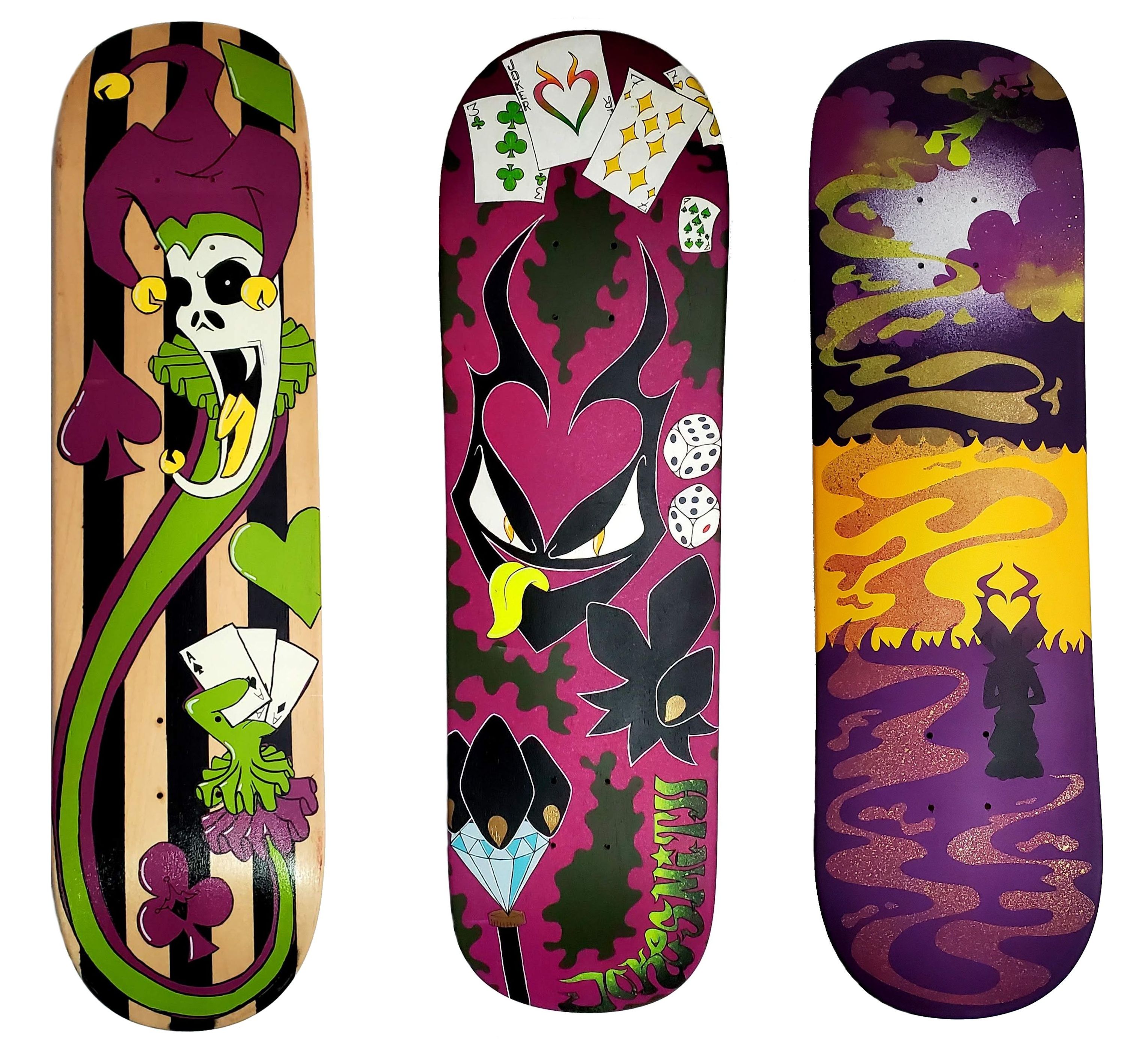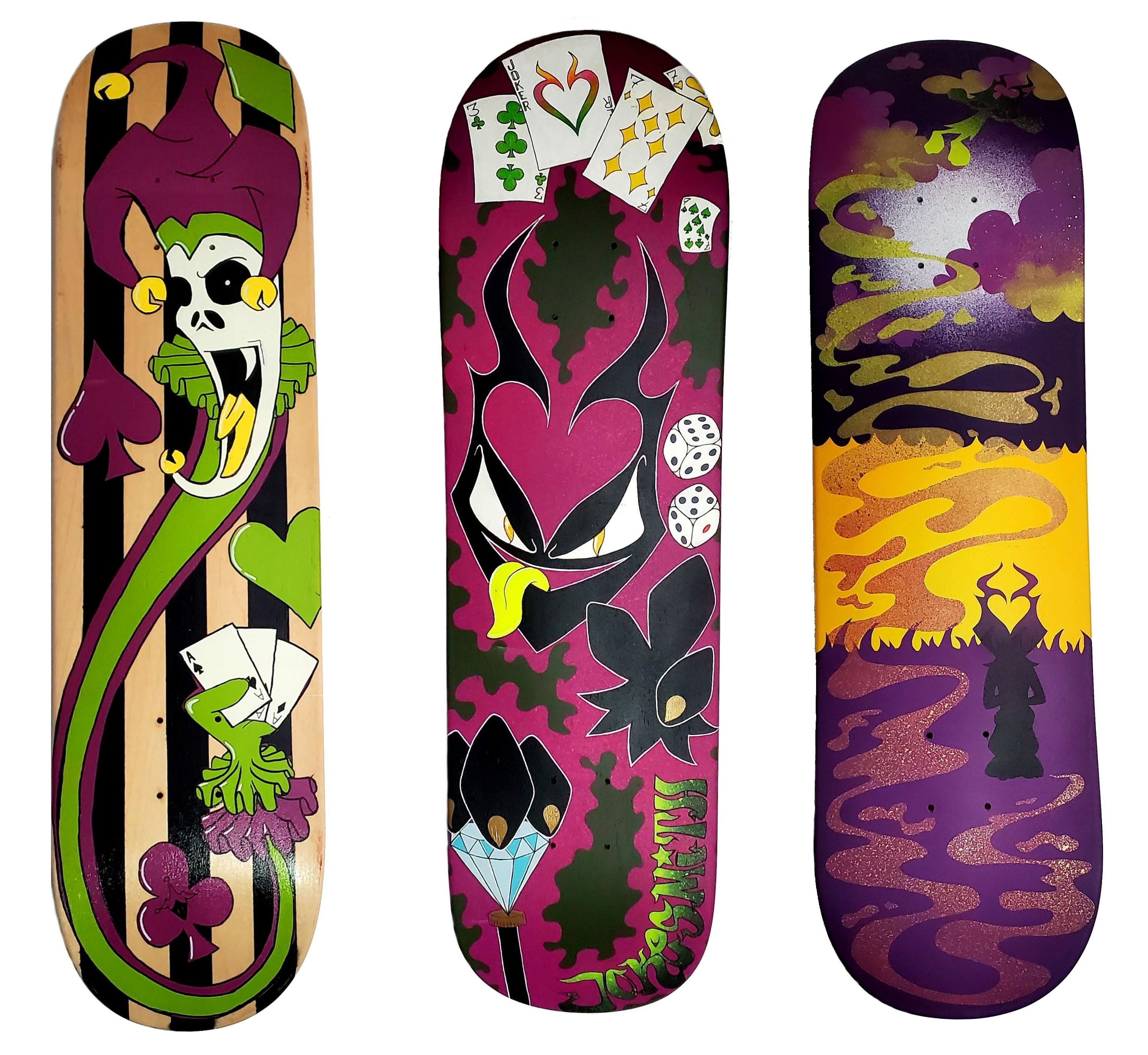 @jokesmithskateboards - The Fool
7.75 Inches - Artist Description: "This Board Was The First Jokesmith Board Ever Made. If Circus Isn't Your Style, Maybe Beetlejuice Or Casino Is More Like It!" Made in 2017.
@jokesmithskateboards - Origins
"The First Jokesmith Board Since 17' , Starting Off A Brand New Aesthetic For Jokesmith Skateboards. Featuring Gold Accents On The Cane And Nails, This Board Is Meant To Symbolize The Main Character Of The Brand."
@jokesmithskateboards - The Joke's On You
"This Board Is Great For Decoration And For Riding!"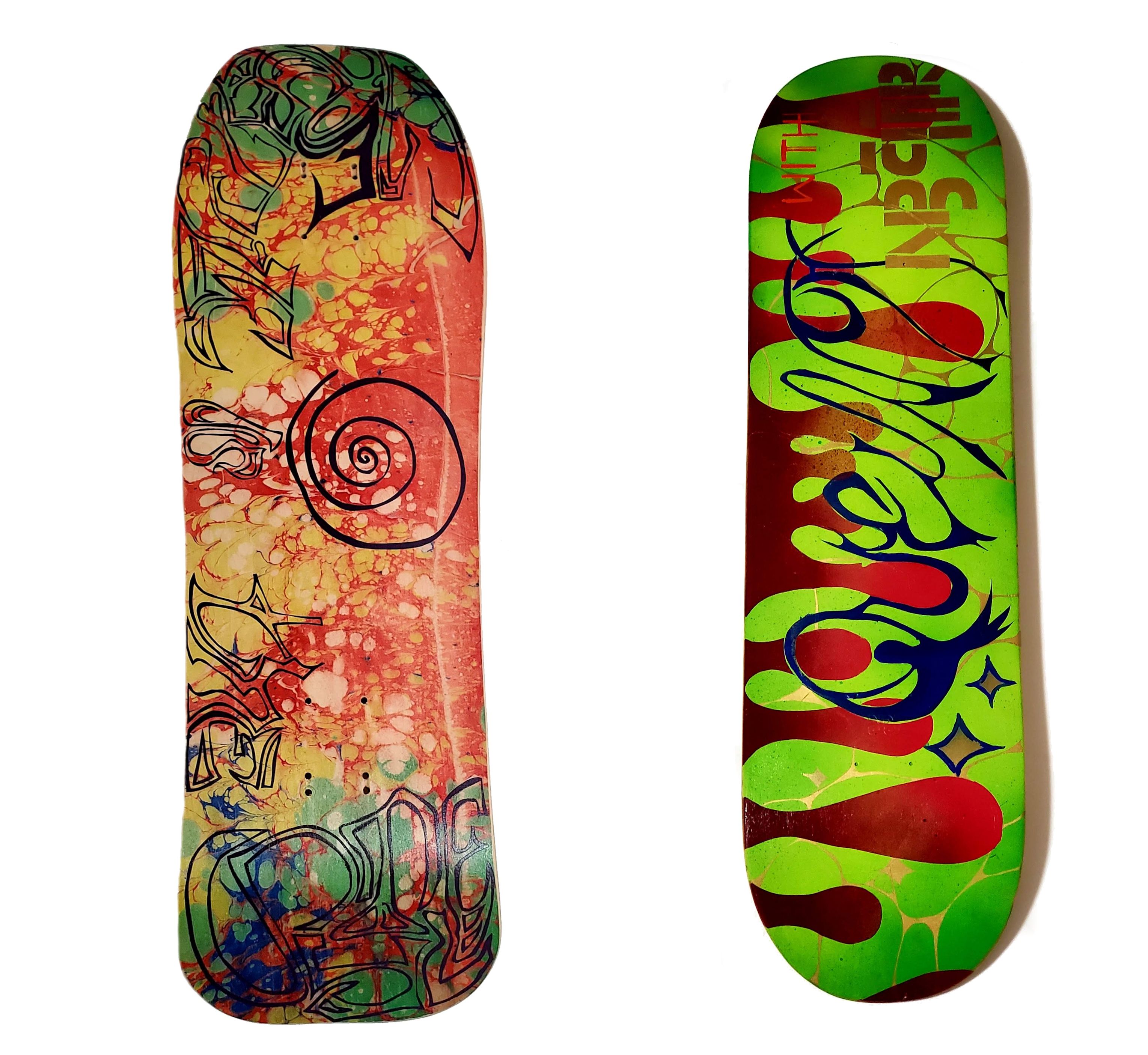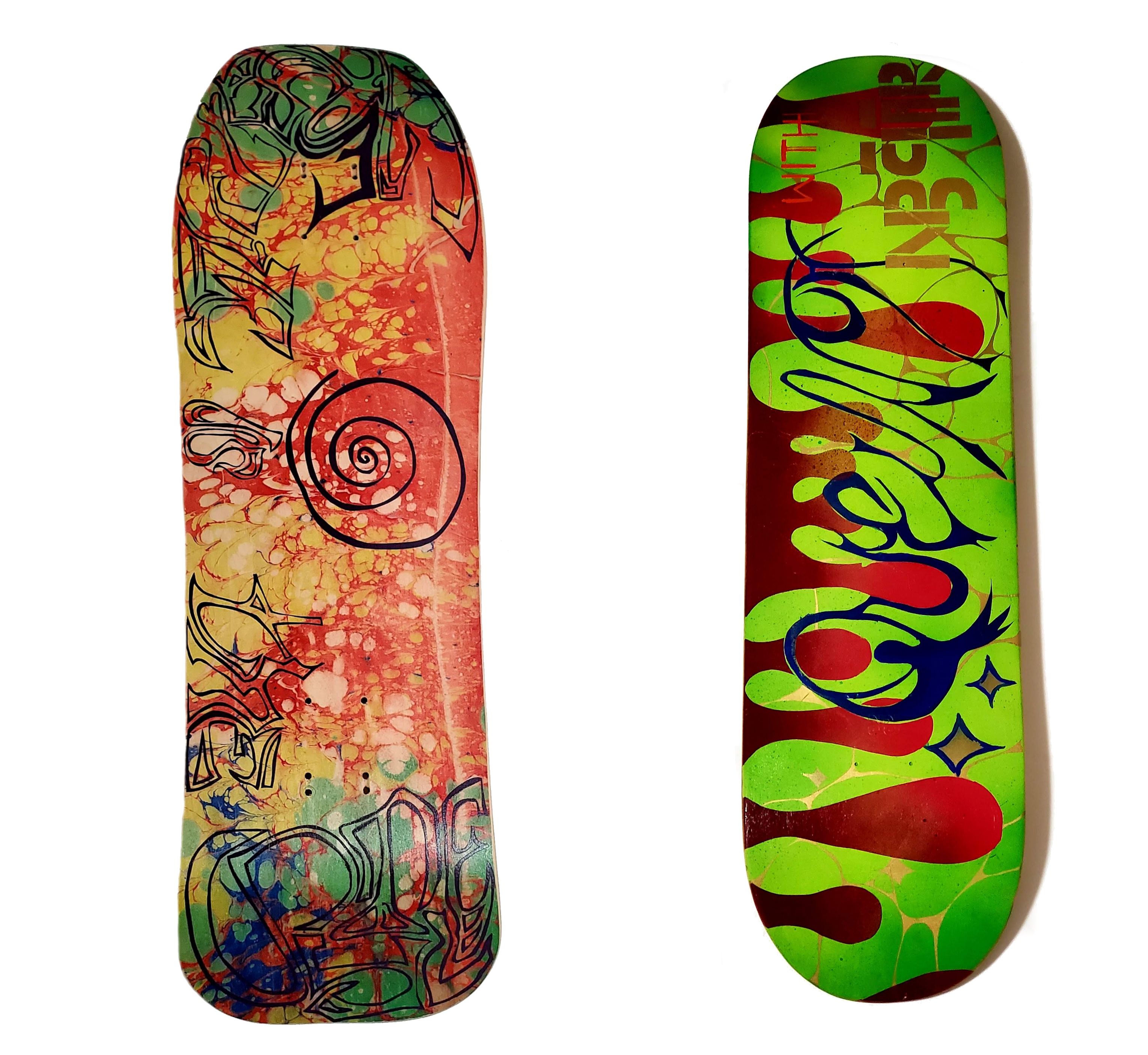 @worldn3ctar - Versatile
Flow with this wide cruiser board while skating a catchy yet, meaningful to N3CTAR, phrase. The deck states Versatile is the Style on a marbled veneer with the phrase hand stenciled on top. It is a comfortably large size at 9.5" wide Made from Canadian maple veneers. An essential to a calm, cool evening cruise."
@worldn3ctar - Quench
Spraypaint with stencil. Handmade on Roarockit wood.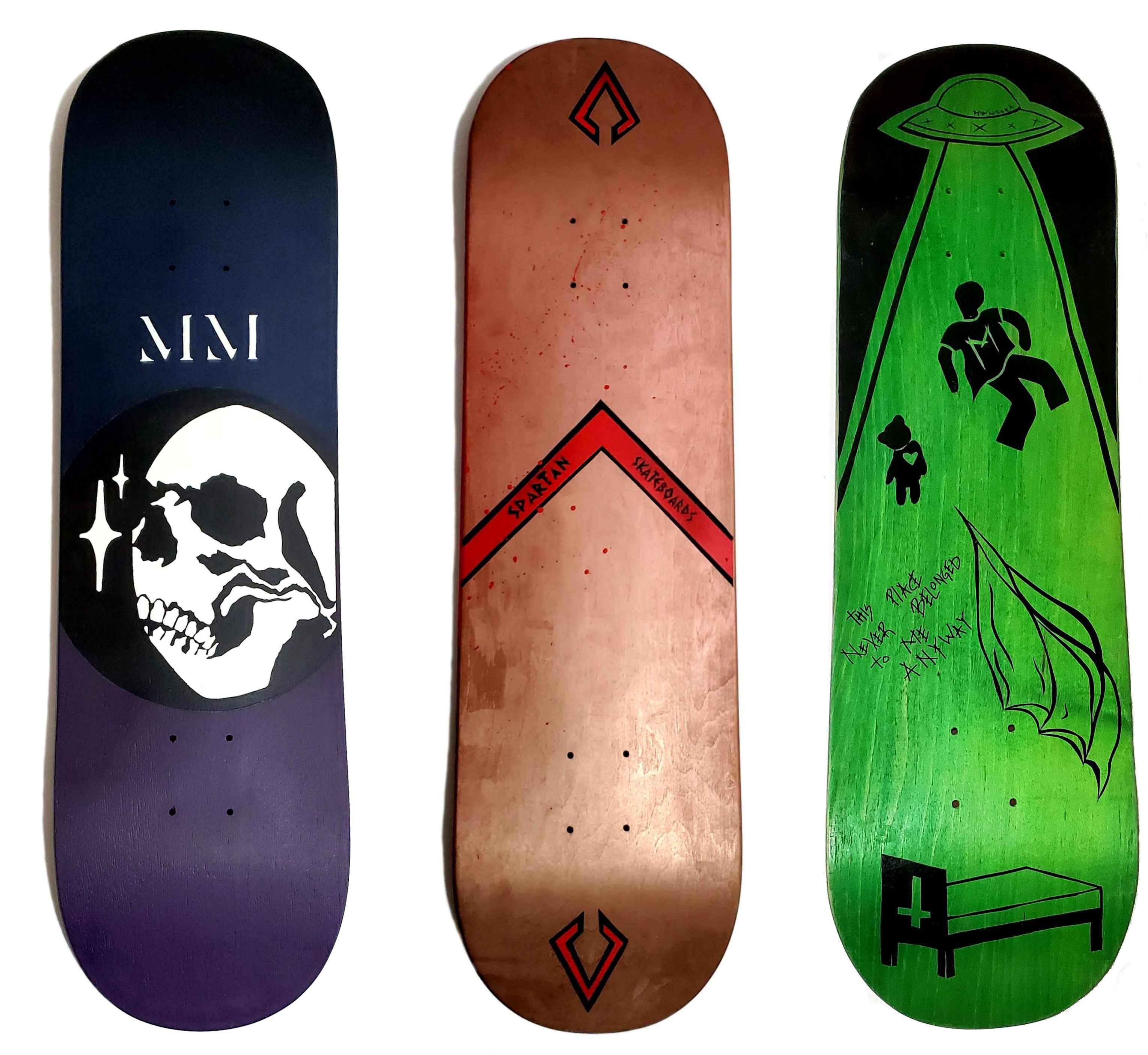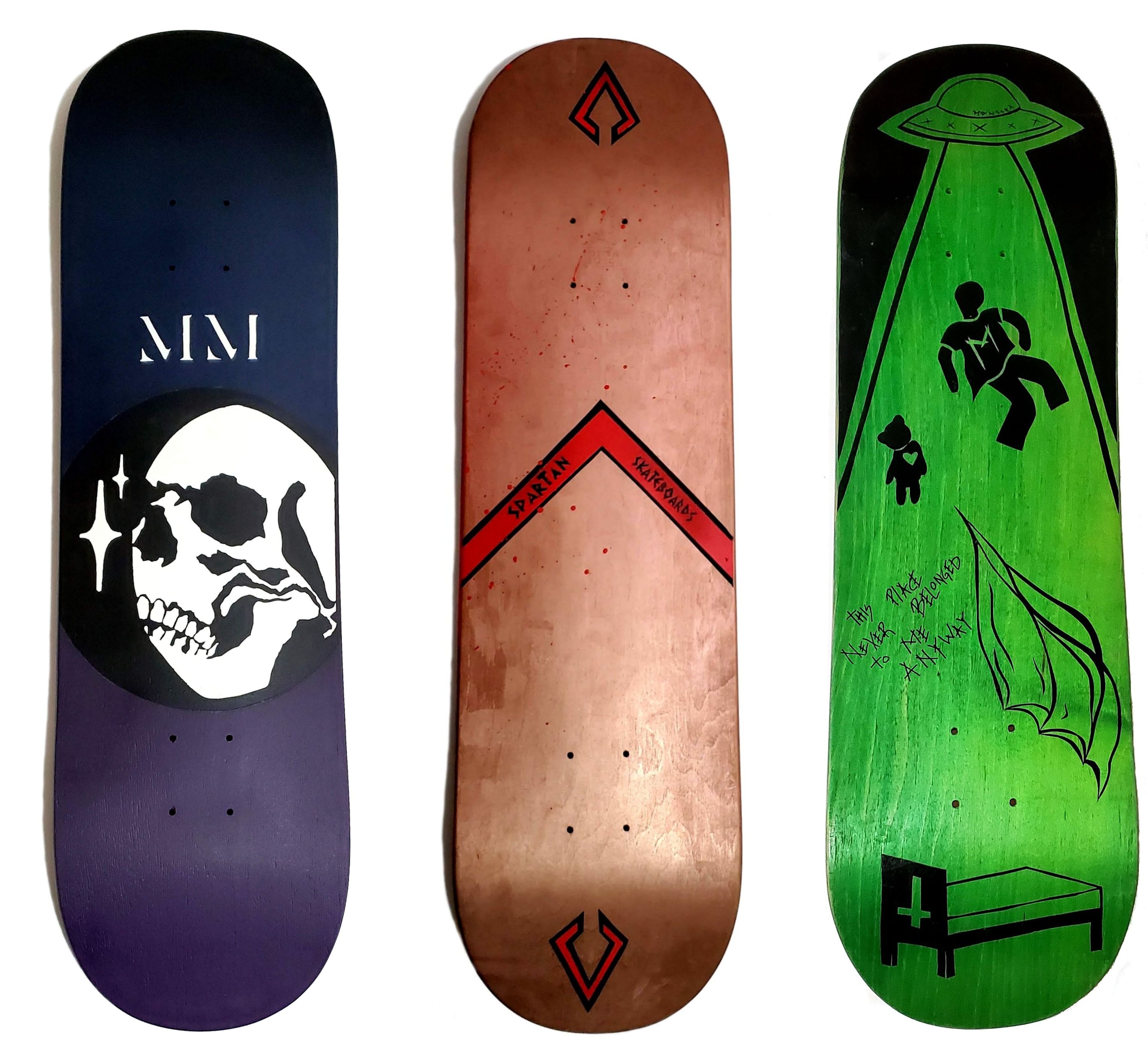 @memento.moon - "A Classic Street Deck With A Bold Icon, The Memento Moon Street Deck Is Handmade Canadian Maple Board Featuring A Spraypaint Stenciled MM Logo. Perfect For A Late Night Skate Session When You Need To Connect With The Earth Beneath Your Wheels And Feel At One With Yourself."
@spartanskateboards - Handmade On Roarockit Wood at Oasis Skateboard Factory In Toronto - 2021
@monstraskate - UFO - Spraypaint Stencil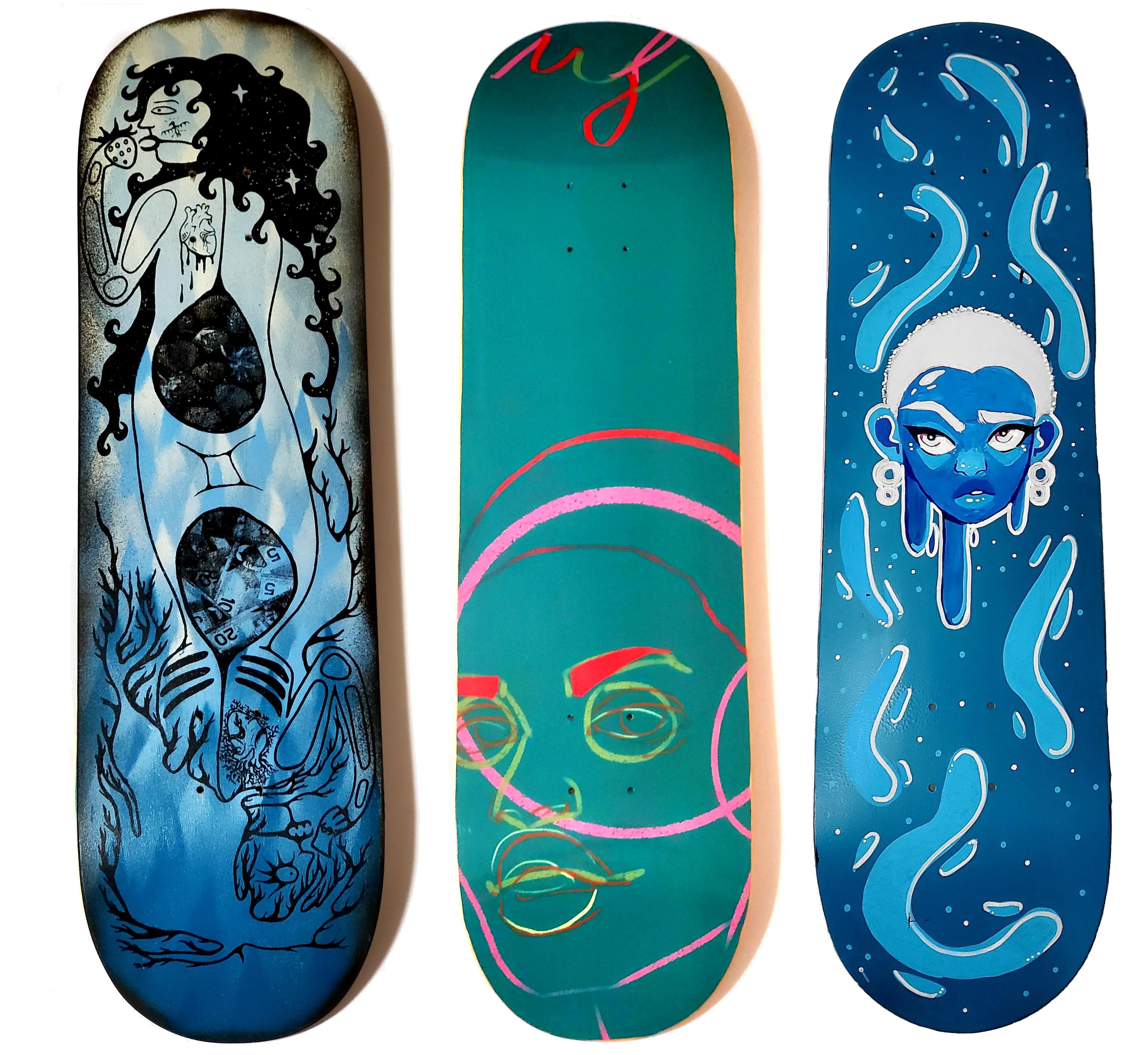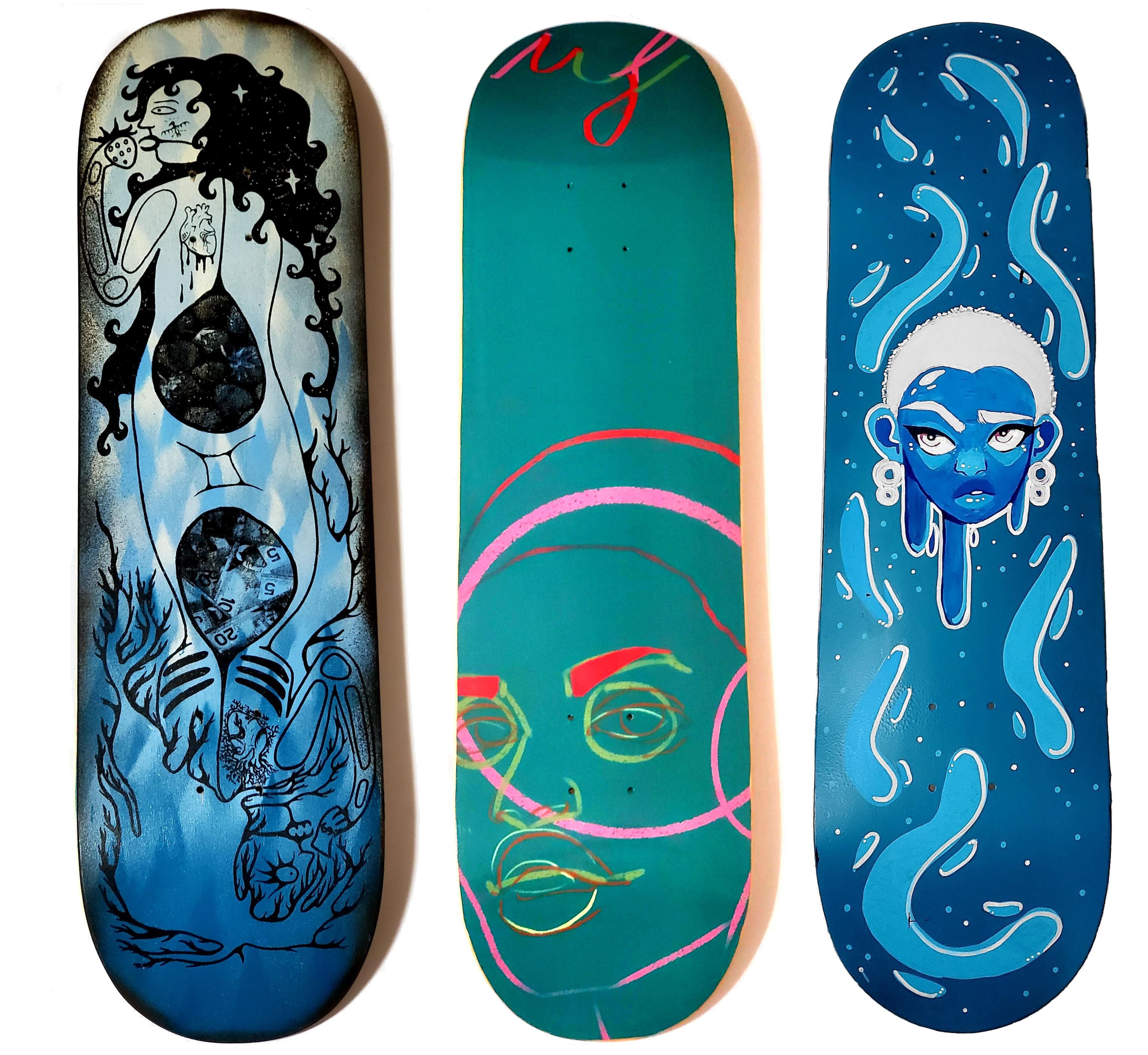 @chiefladybird - OSF x Chief Lady Bird - Screenprinted Over Spraypaint
@magicforte - Aqua Outline - Vinyl
@hanahaki_pink - Blue Face - Handpainted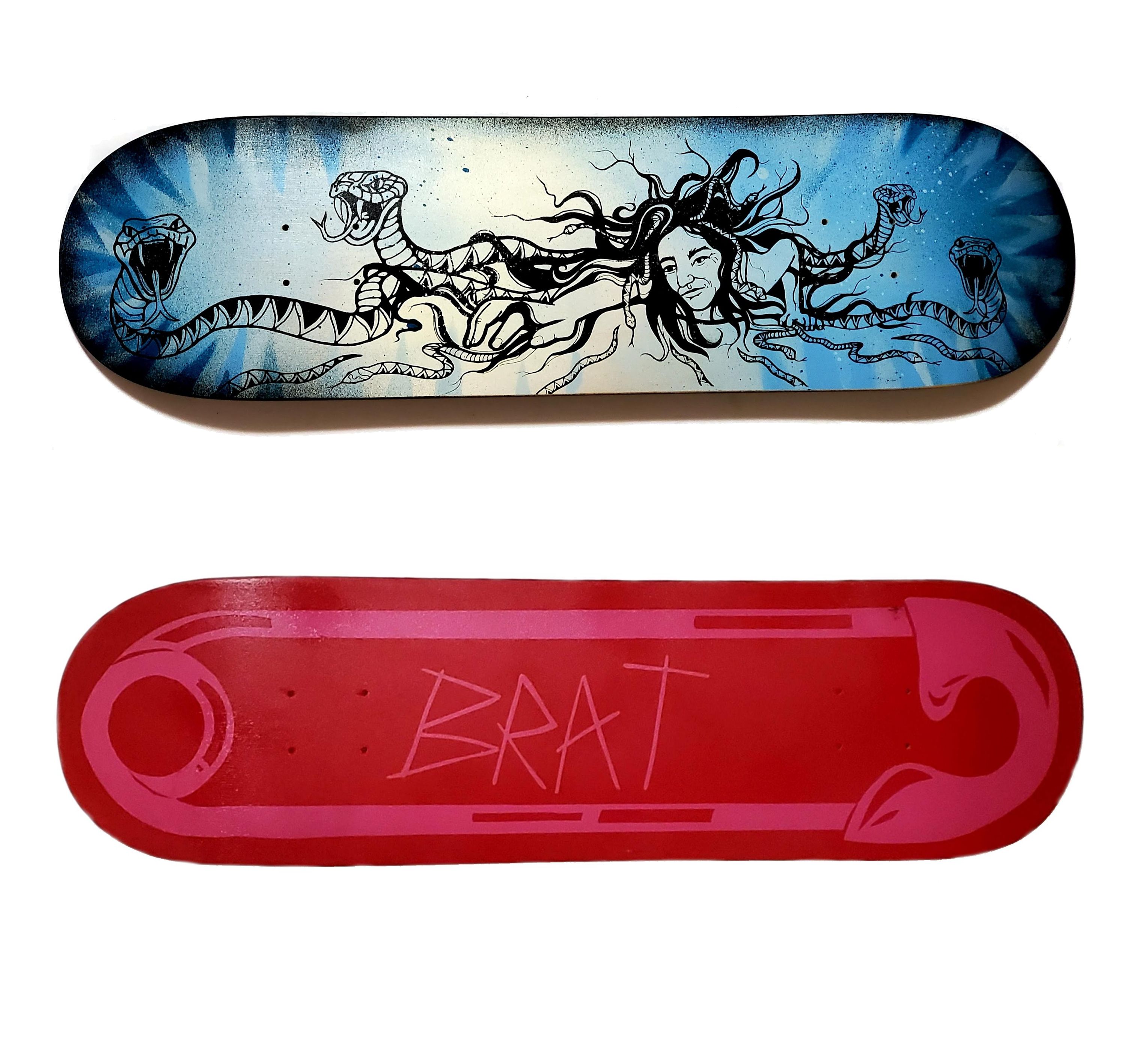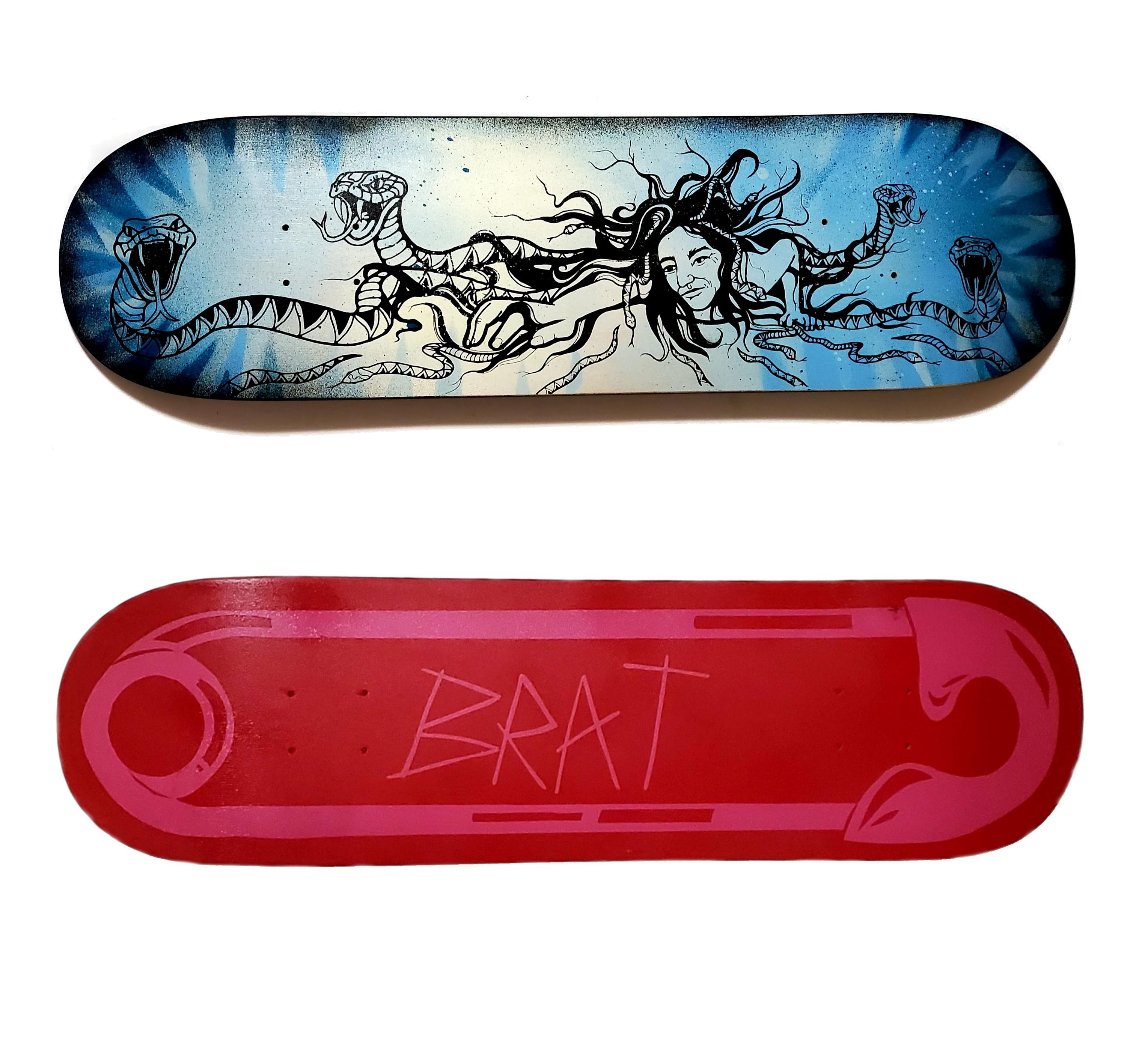 @monique.aura - OSF X Aura - Screenprinted Over Spraypaint - Handmade on Roarockit wood, from Oasis Skateboarding Factory in Toronto - 2021
@bratskateboards - Safety Pin - Handmade On Roarockit Wood at Oasis Skateboard Factory In Toronto - 2021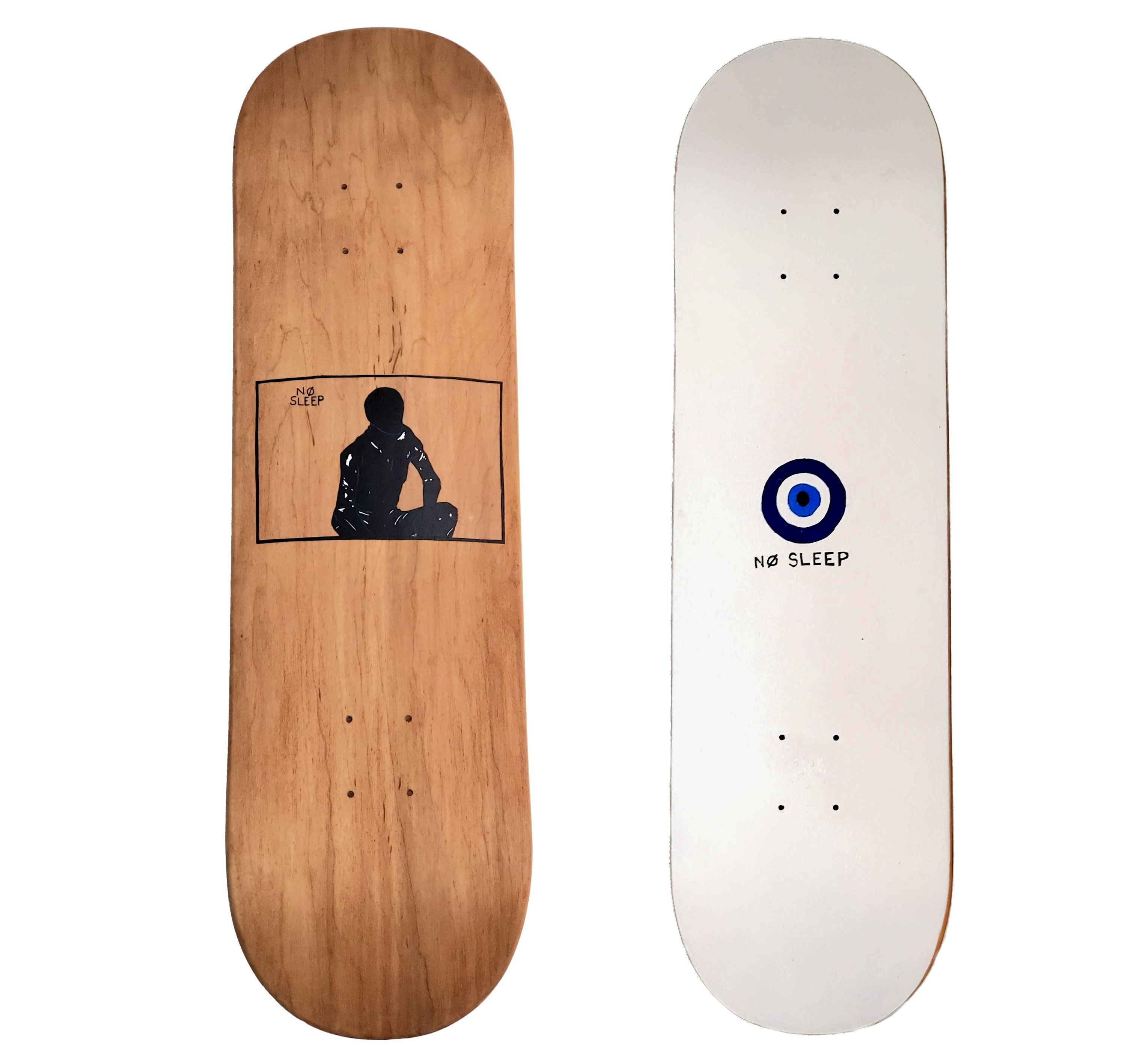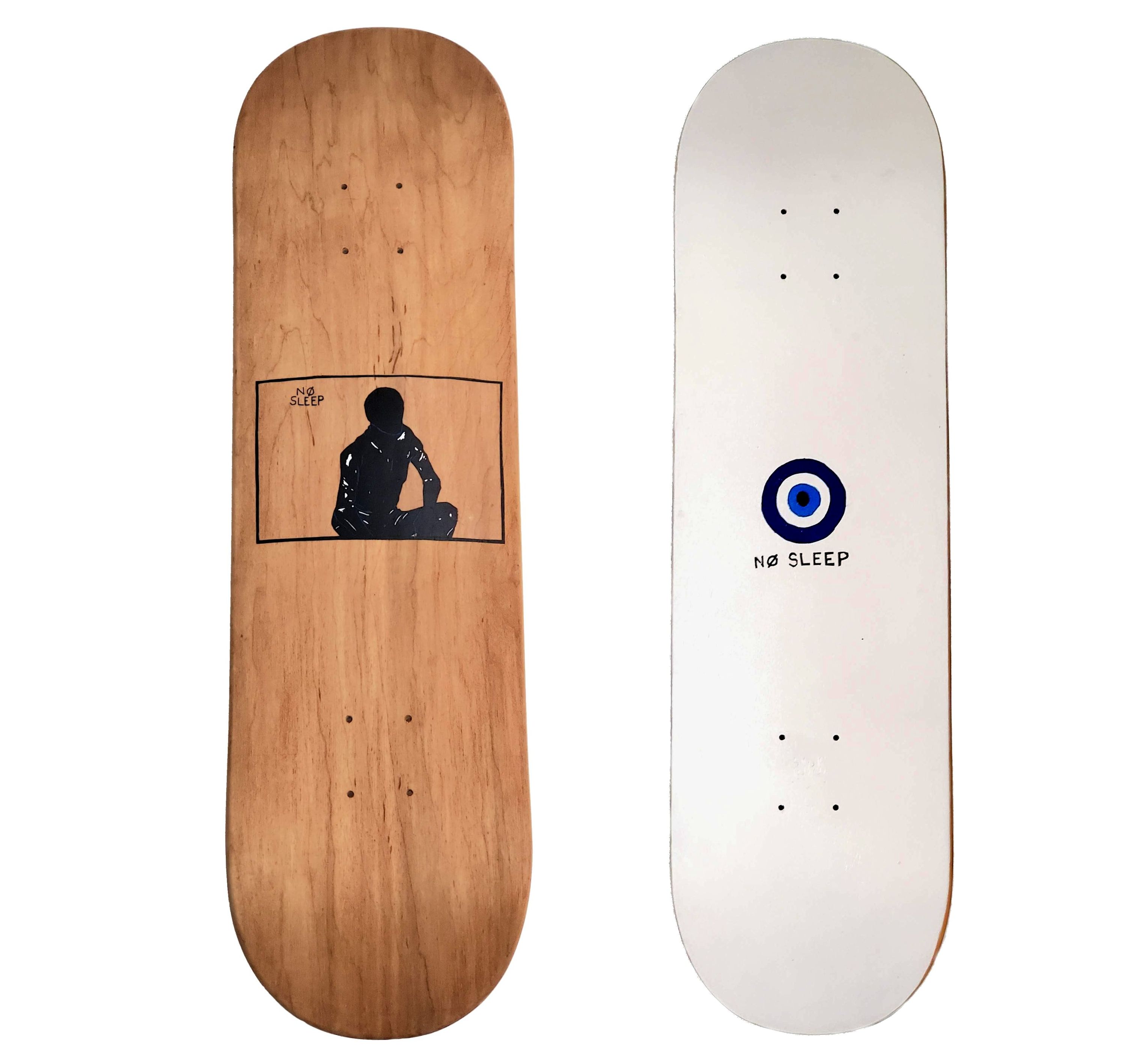 @n0s1eep_ - Handmade On Roarockit Wood at Oasis Skateboard Factory In Toronto - 2021

@n0s1eep_ - Target Mode - Handmade On Roarockit Wood at Oasis Skateboard Factory In Toronto - 2021